Pumps Dublin are part of the well renowned Infinity Electrical Group. At www.ecoelectricheaters.ie,we also provide installations for brand new modern Eco Electric storage heating. If you have an immersion that has a fault and needs replaced then visit us at: immersion-heater.ie. If you require any other assistance in relation to electrical or plumbing issues, then please contact Infinity electrical group
on mobile: 083-1625009 or landline: 01-4458543.
FIXED PRICE REPAIRS INCLUDING PARTS

,

 LABOUR

 AND VAT
| 12 months warranty on parts | Friendly and prompt service |  
| Full service on all pump repairs | Guide on how to use your pump | 
Salamander Pumps
Salamander Pumps are one of Europe's leading manufacturers of, shower and domestic water pumps.The company is highly innovative and offer high-quality pumps at affordable prices.
Over the last 5 years, they have overhauled their product range, taking feedback from installers and householders and employed cutting-edge technologies to make their pumps quieter, more reliable and more compact than others on the market.
The ShowerBoost pump range from Salamander will not only boost the power to your single shower or tap but can transform the water pressure in your entire bathroom.
Our technicians are experienced in installing, replacing and servicing a variety of Salamander pumps and are on hand to advise you on any Salamander pump queries you may have.
*2018 Salamander Special Of €720*
With 5 Year Warranty
What's Going on Inside my Salamander Pump?
All of the latest Salamader Pump innovations have been designed to ensure a more powerful, quiet and compact experience for you.
This technology observes how much pump usage there is by calculating exactly the number of times the pump has been turned off or on and it also can help when diagnosing any pump issues.
Salamander have introduced a switch that is electronic to activate the pump and as it has no parts that move the reliability and sensitivity are improved helping to extend the product life of the pump.
Noise and Vibration Reduction
Shower pumps can be noisy when running and Salamander has made some product innovations recently to help reduce associated noise and vibration such as: reducing feet noise and the use of special materials to help reduce the motor vibrating.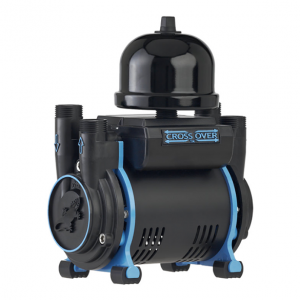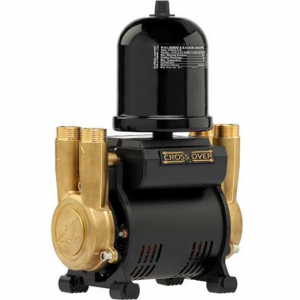 Integration of Pump/Motor
In order to make their product more compact, Salamander have built the motor inside the pump impelled casing and this innovative design means that the cold flow of water will help the motor to cool down, thus making it more effective and overall product lifespan.
Dynamic Response Technology (DRS)
The introduction of Salamanders DRS which kicks in to tell the motorised to reduce speed for example in case the flow suddenly increases helps to maintain a constant flow of water and aids with the overall efficiency of the product.
Other Salamander pump innovations include:
CROSSOVER
ANTI STICTION PROTECTION
BRUSHLESS MOTOR
ADVANCED MOTOR DRIVE
DYNAMIC PUMP CONTROL