Pumps Dublin are part of the well renowned Infinity Electrical Group. At www.ecoelectricheaters.ie, we also provide installations for brand new modern Eco Electric storage heating. If you have an immersion that has a fault and needs to be replaced then visit us at immersion-heater.ie. If you require any other assistance in relation to electrical or plumbing issues, then please contact Infinity electrical group on mobile: 083-1625009 or landline: 01-4458543.
FIXED PRICE REPAIRS INCLUDING PARTS, LABOUR AND VAT
 12 months warranty on parts | Friendly and prompt service |  
| Full service on all pump repairs | Guide on how to use your pump
Water Pump Repair & Replacement
The standard life span of a Stuart Turner brass body pump is 5-10 years, depending on usage and most pumps will have a manufacturers date on the plastic cover of the pump. If your pump is old it is usually better to have it replaced or have it refurbished.
The life span of a plastic body pump is around 3-6 years and these types of models are generally non refurbish-able.
If your Stuart Turner pump is fitted with a flexible hose, and 99% of pumps are, you should have your hose changed every 5-10 years. These are "wearable parts" and have rubber seals inside which will go hard over time and can fail which may cause a leak. These parts are easily repaired and or replaced. Our installers have a no fix, no fee policy. Our engineers have found that over 80% of the pumps we have seen fail, don't actually require a replacement but just need a service or a replacement part.
The cost of replacing your water pump or installing a newer version may be expensive. We offer an alternative repair service that may help to extend the life of your existing pump and the repair could be simply to replace the seals on your pump. Remember, it is essential to have your water pump serviced regularly to ensure the efficient running and safety of the device and we recommend an annual inspection.
2021 Special Monsoon Stuart Turner pump Replaced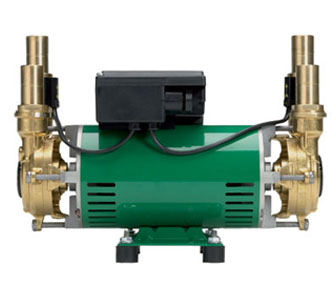 If your water pressure has suddenly diminished completely and/or your tap and outlet flow has reduced considerably without warning then it is likely that your pump has failed most likely due to wear and tear and you will need to have it repaired or replaced especially if you are living in an apartment (where pumps tend to be commonly in use).
We provide an excellent replacement service in Dublin that has a fixed price. Our team of experts can have your Stuart Turner water pump replaced with a new one or a reconditioned one.
If you need your Monsoon Standard Twin U2.0 Bar, S2.0 Bar Twin, S3.0 Bar Twin and S4.0 Bar Twin or your Stuart Turner Showermate replaced in Dublin call our office on 01-4458543
We specialise in repair, installation and replacement of apartment pumps right across Dublin North, South, City and surrounding areas. We most commonly cater for Grundfos, Salamander, Stuart Turner and Monsoon pumps and we can carry out repairs and installations as a same day service. We can also arrange a call out to your apartment if your apartment pump is causing your problems.
Each self-contained apartment in most Dublin complexes will be fitted with a shower pump which helps boost the pressure to your toilet, dishwasher, bath, shower, washing machine and sinks which can mean that when the pump fails all of these utilities will be affected.
Up to date and modern pumps often contain run-dry protection which will automatically shut off the pump (until it has been manually reset) if the water supply is suddenly cut.
Some of the older pumps that do not contain the run-dry protection however may become damaged if the water supply is cut and if your pump seems to be overheating and has a burning smell you should switch it off immediately and give one of our experienced and fully qualified technicians a call who can be on site the very same day to help you.
Experience has taught us that the majority of water pump failures tend to occur during the summer period when people are generally using their showers more frequently during the daytime.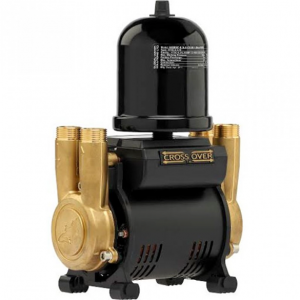 Whether your water pump is seized up, your motor has burned out, mechanical seals need replacing or your PCB board has blown our team can fix these for you on the spot in one day at very competitive rates.
Landlords / Rented Premises
We offer an emergency call-out services to help your tenants out when in need of pump repair or replacement. We always carry a fully stocked van for your convenience. Call one of our experienced team to make an appointment today.